One of the biggest chores in my household is cleaning the carpet. I really hate this particular chore. That's because often times it feels like all my back-breaking labor results in a big fat zero. Zero elimination of unexpected stains, that is. After spending hours on my hands and knees, scrubbing, inhaling undoubtedly toxic fumes, I expect that pink (blue, brown, black - name your color) stain that appeared overnight (do I have stain poltergeists?!) to disappear. But they
don't
!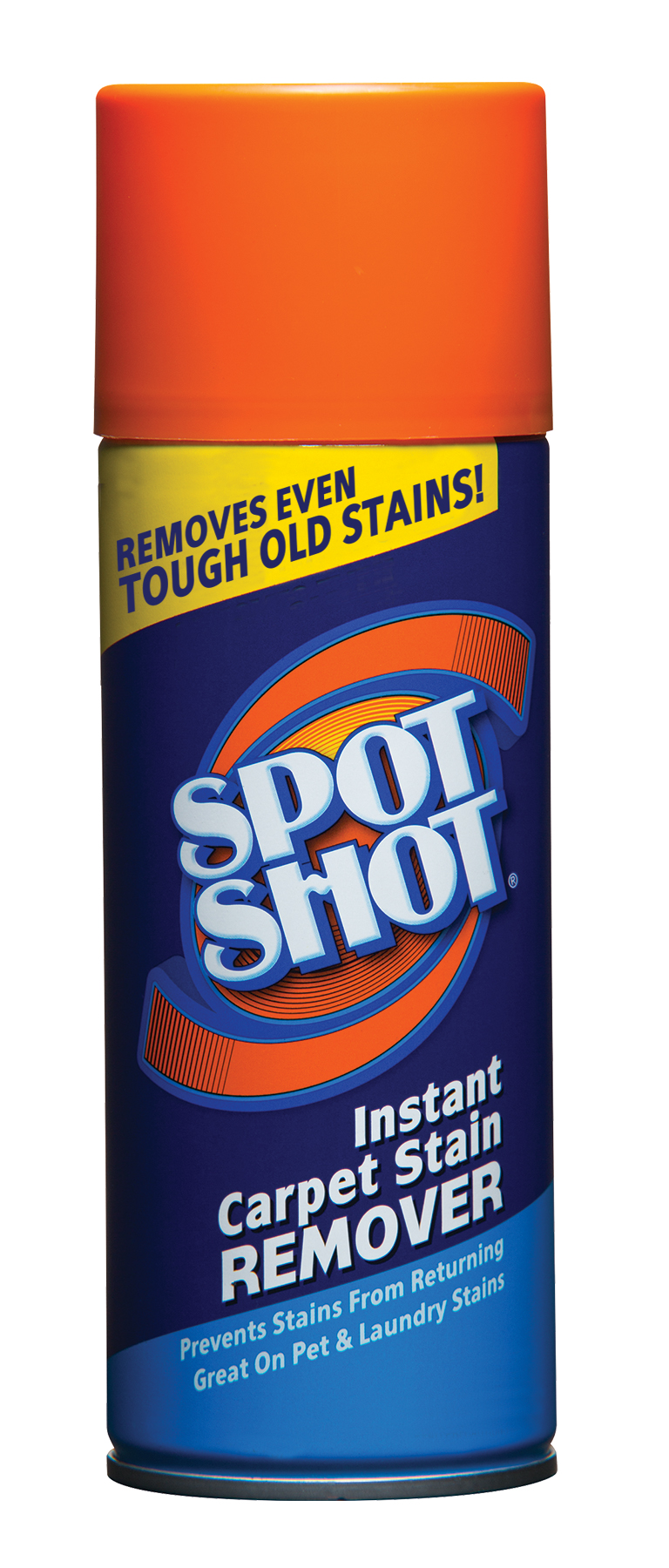 It's really frustrating, as I'm sure anyone who has ever cleaned a carpet, knows. Which is why I was excited when
Mom Central
came about with a new tour that fitted my needs exactly! It's for
Spot Shot
- the new
NON-TOXIC
, certified
biodegradable
and powerful
carpet cleaner
and
odor eliminator
created by that trusted name, WD-40.
We all recognize WD-40 Company as a name we can trust (who hasn't grabbed a can of WD-40 to fix a squeaky door hinge or get gum out of long hair?).
Spot Shot
continues this long tradition of superior product performance by permanently eliminating old and new stains, neutralizing smells through dual-odor eliminators, and incorporating anti-resoiling agents into your carpet to help prevent stains from returning. The newly reformulated
Spot Shot
is also non-toxic and is environmentally friendly - easy to appreciate, as more Moms want powerful but environmentally safe products that work.
WD-40 Company is also introducing
Spot Shot Pet
, formulated specifically for the safe, permanent removal of the most difficult pet stains and odors. Non-toxic and biodegradable, Spot Shot Pet can safely treat carpets everywhere kids play and pets roam.
I got sent a demo kit to try out. It worked wonders on my carpet! Even stubborn stains that no other cleaning product had eliminated, faded almost out of sight when I used
Spot Shot
on them. Mind you, they didn't disappear completely (I doubt if even dynamite could do that!). But they did fade noticeably, or rather... they aren't
as noticeable now
! And unlike other carpet cleaners, it didn't leave behind it's own brand of smell or rather stink, on the carpet.
Most importantly
, I can use it freely without worrying about me or my family coming in contact with a potentially deadly chemical. Now that's something I LOVE and I'm sure you will too!
-----------------------------------------------------------------
If you like this post, then please consider subscribing to my Full Feed RSS.
You can also Subscribe by Email and have new posts sent directly to your inbox.