The View Brand Ambassador
I can't believe it - I've been chosen as an Official ambassador for "THE VIEW" program!
I've been watching this program for some time now and I love how these women gab and laugh and discuss issues that most interest me, and I'm sure, you as well. The informality of it is the biggest attraction for me, besides the charming, rambunctious, well-informed ladies themselves (
pictured below. pic taken from the Abc site
), that is!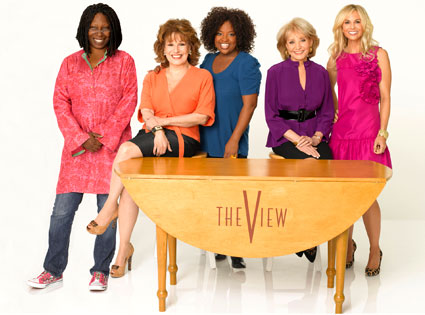 From now on, I'll be bringing you the inside scoop on show developments and segments like this :
Sneak Peak! On Monday's show, Senator Evan Bayth of Indiana will talk exclusively to the hosts of "The View" in his first and only network television appearance since announcing he won't run for re-election in 2010. This will happen Live Monday, February 22 on ABC, so make sure you're free to watch at 10am Central!
Disclosure - I am a participant in a Mom Central campaign for ABC Daytime and will receive a tote bag or other The View branded items to facilitate my review.
------------------------------------------------------------------------------------
If you like this post, then please consider subscribing to my Full Feed RSS.
You can also Subscribe by Email and have new posts sent directly to your inbox.